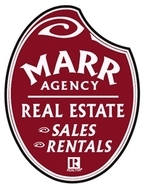 609-399-7036
609-399-4030 fax

marroffice@gmail.com
2121 Asbury Avenue
Ocean City NJ, 08226
Receive Email Alerts from Me
Jane is a part-time member of the Marr Agency family. On Wednesdays and Thursdays she is the friendly voice on the other end of the phone, in addition to helping with the advertising for the office listings and an assortment of special projects. See below to learn a little more about Jane!
Born and raised in Montgomery County, PA Jane Pfister Swamer has a life long connection to Ocean City.  In 1948 her father, Jack Pfister, purchased a summer home in Ocean City when only 3 of Jane's 7 siblings were born.  She spent her entire summers down here with her family, taking summer jobs throughout the years at places like The Sun Rose Book Shop, Prep's Pizzeria, Coastal State Bank (now PNC) and the Tuckahoe Inn.

Jane is a graduate of Rosemont College and has held a variety of jobs from salesperson to office manager before enjoying her 23 years as a stay-at-home mom.  She has raised three children (who have now all graduated from college) in their North Wales, PA home where she was married for 27 years.  Since her divorce, Jane decided to move back to Ocean City and make it her new home. Jane and her 7 siblings have grown into an extended family of 37 which include spouses, grandchildren and great grandchildren. They still own the family home and know how special it is to enjoy vacation time in America's Greatest Family Resort!

In addition to her parttime job at the Marr Agency, Jane has her own home-based business as a Brand Partner with Nerium, International. www.janeswamer.neriumproducts.com